When you are trading, every second counts.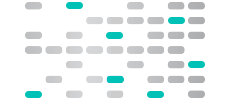 Platinum live streaming
With Bell Potter Online's 'in website' Live Streaming service (Australia's first) you get:
Price changes when they happen in real time
Watchlists and portfolios updating in real time
Streaming data on every page of the Bell Potter Online website and mobile app
A range of display styles to choose from
No need to launch an additional window or third party service
Nothing to download or install
No need to refresh pages and lose precious seconds gettings the latest price update




How to access Live Streaming Data
If you're already a Bell Potter Online adviser, login to your account and go to 'My Account' tab. Under the 'Information Service Level', select 'Platinum - streaming & live data'. Click the Terms and Conditions box and enter your pin.